Past
Tami Soji-Akinyemi
A. Passage
17.Mar – 15.Apr 2023
Opening: Friday 17 March, 6-8.30pm
'And with its silence and emptiness the burrow answers me, confirming my words.'
Franz Kafka, "The Burrow," Complete Stories, trans. Willa and Edwin Muir (Schocken, 1971), 340, 342.
Through squinted views, veiled partitions and shallow cavities, Tami Soji-Akinyemi creates an environment of instability, agitation and disruption, which becomes an intimate holding place. The site-responsive installation includes layers of perforated linen treated with acrylic and pigment, scaffold by varnished aluminium. The space has been enveloped in an ominous orange glow, like that of an industrial sodium light source, heightening the sense of unease.  Breathing, droning and percussive bodily sounds are linked digitally as a way of connecting outwards from the restrictive environment. Fragments of text are abstracted into a series of punctures that map a terrain into the fabric surface – deconstructing and unpicking. Key in the development of the work has been Franz Kafka's 'The Burrow', a short story about an ambiguous excavation and the search for sanctuary.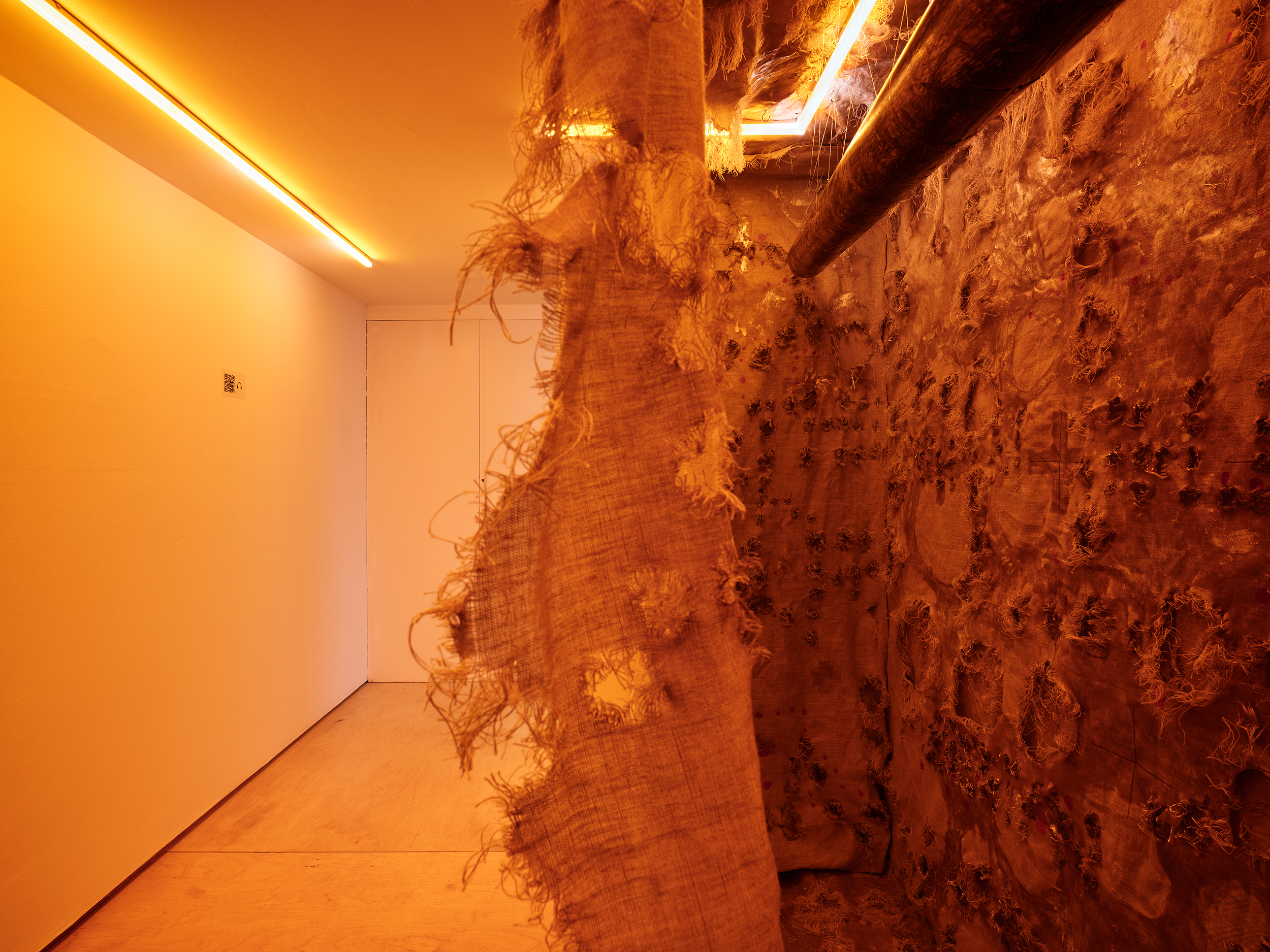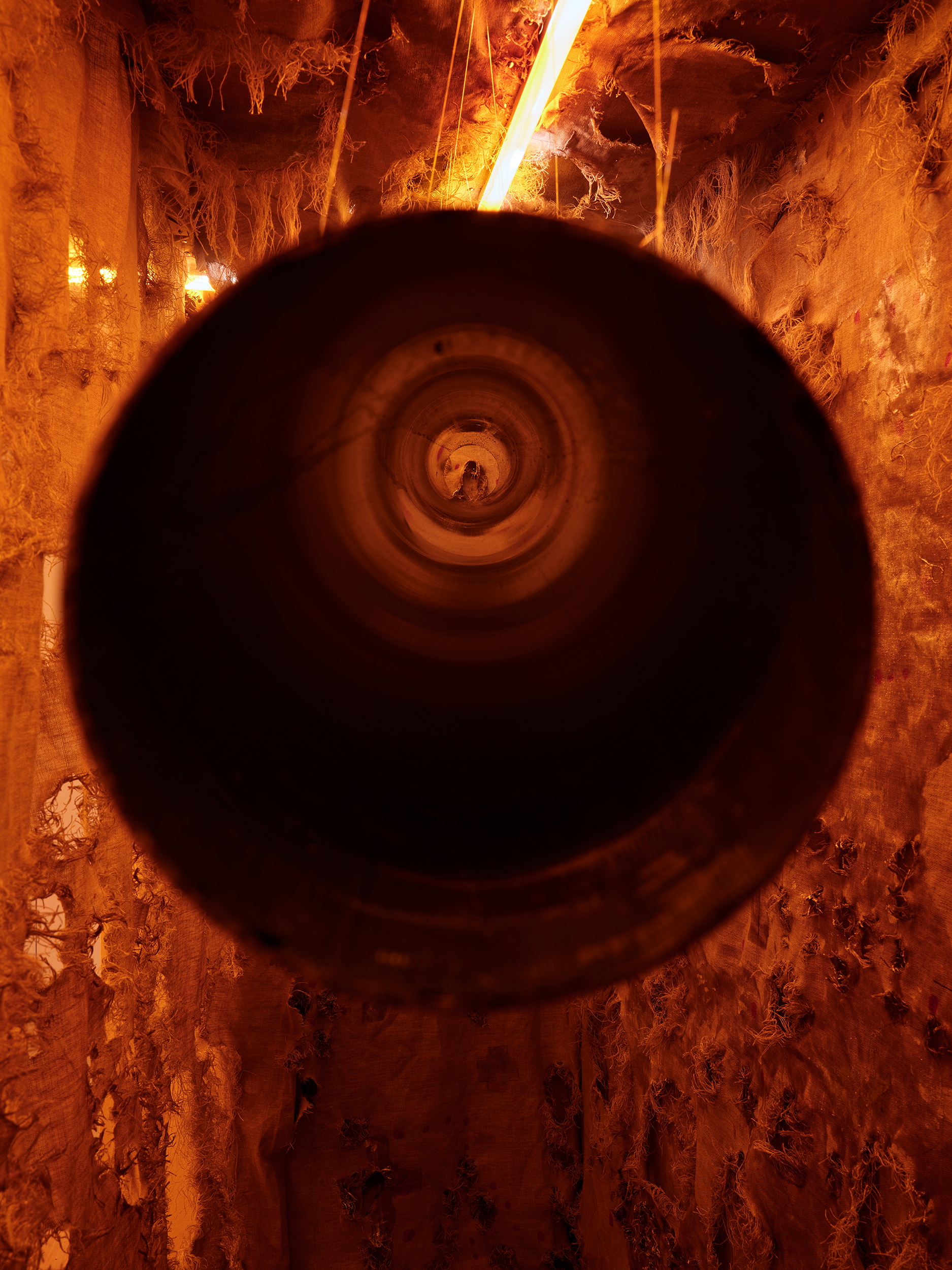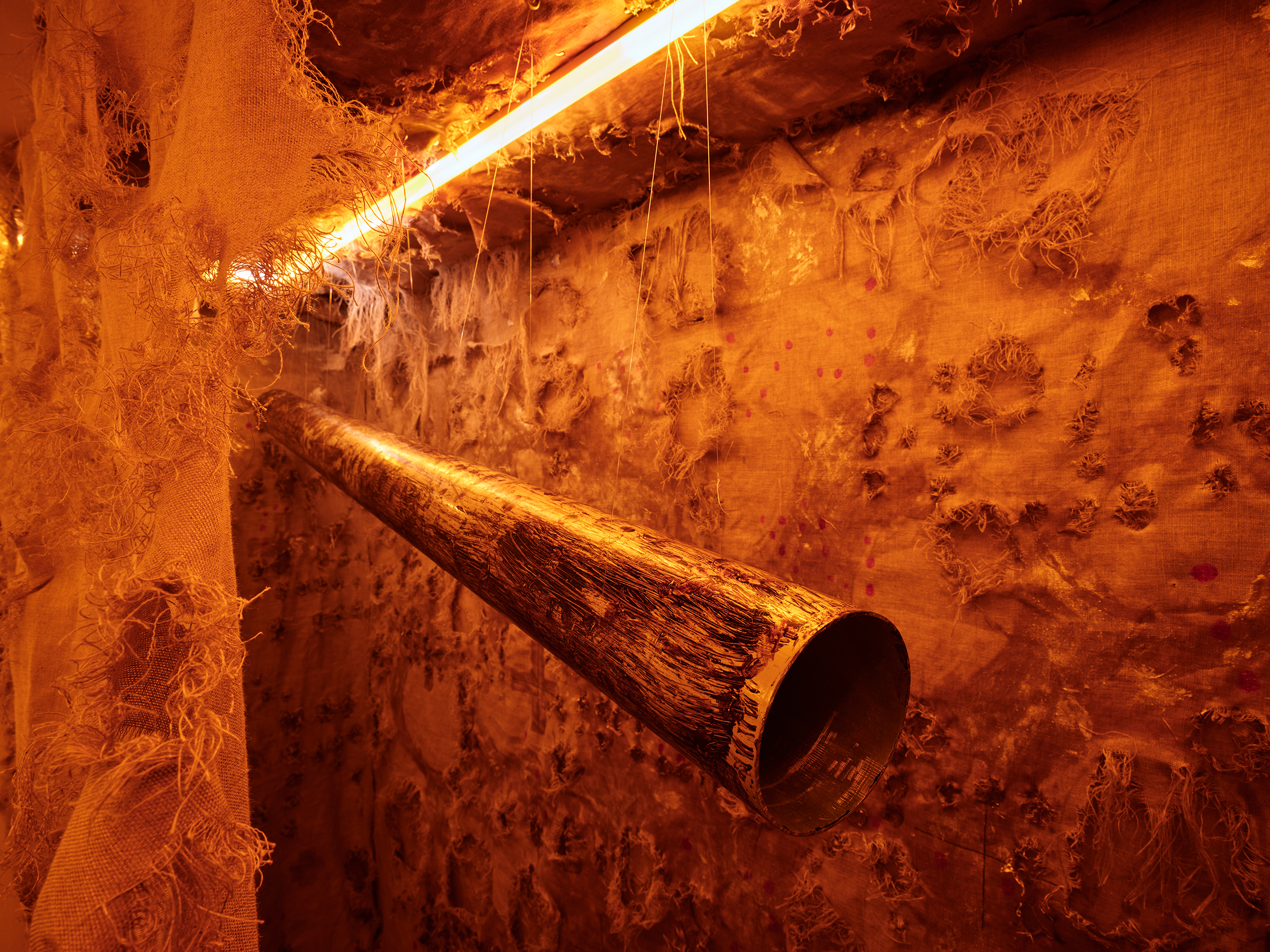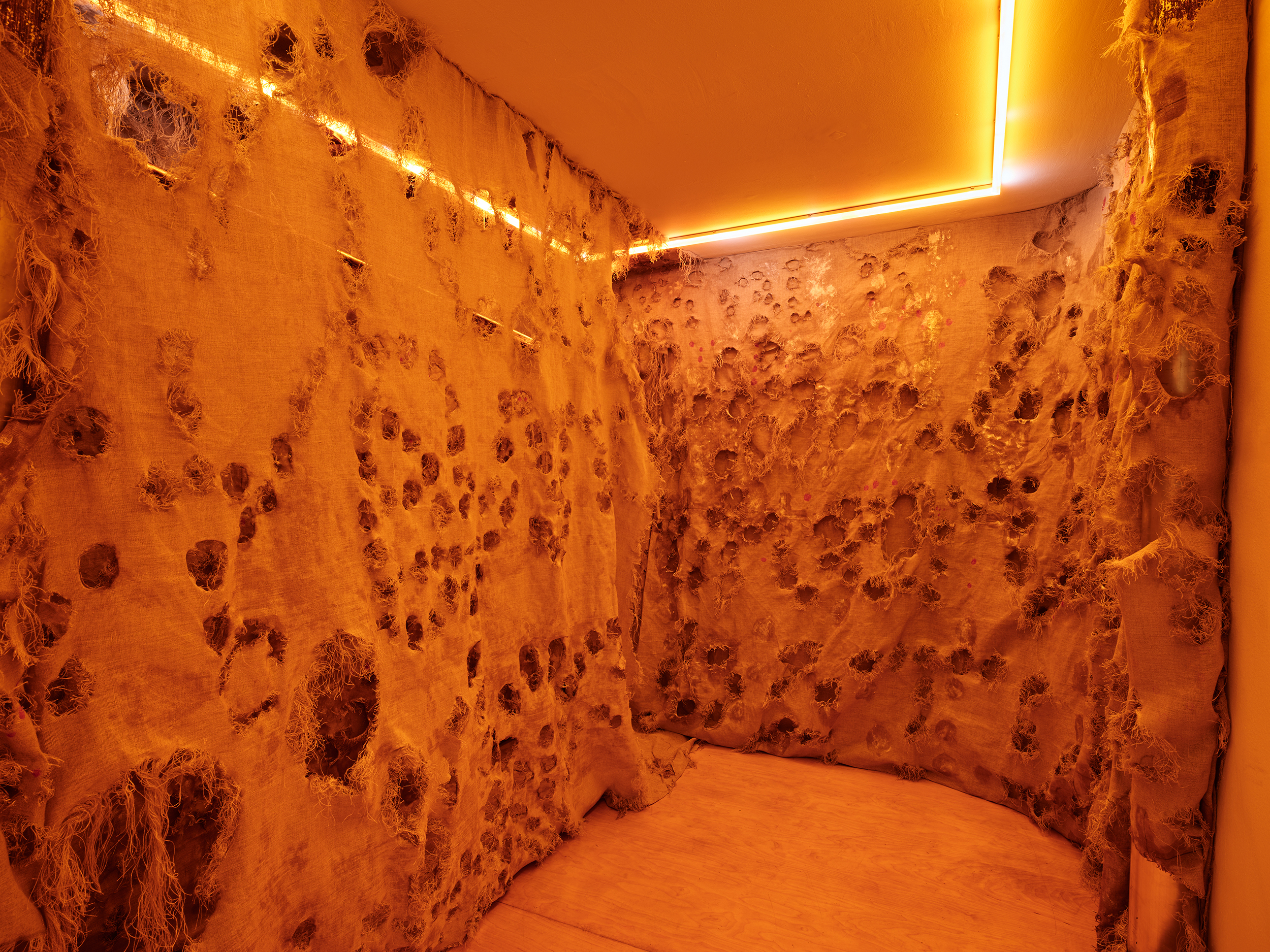 Tami Soji-Akinyemi (b. 1991, London) is a multidisciplinary artist living and working in London.  Following a BA in Fashion Design from University of Creative Arts, Epsom (2014), she graduated from MA Painting at the Royal College of Art in 2022.