Past
John Walter
Gizzard's Eye
7. Oct – 13. Nov 2022
Opening: Fri 7.Oct 2022, 6.00-8.00pm
For his exhibition Gizzard's Eye at Commonage, John Walter continues an exploration of colour-field painting through his idiosyncratic and maximalist approach. The installation has been developed from Walter's surreal and joyous imaginary world 'Happy Crust', populated by an array of fictional characters, culinary delicacies and curious architectures. With unusual combinations of Day-Glo and pastel colour, undulating psychedelic patterns and abstracted forms, Walter animates microscopic aspects of these critters and the fantastical universe that they inhabit.
The blush pink wall mural is punctuated by a line up of portraits of a range of Walter's protagonists. These include the mischievous duo Gizzard and Whizz (the show's title is drawn from the former's portrait) and the autocratic King Prawn. The work celebrates the materiality of colour, world building, and non-linear narratives.
For all enquiries please contact: info@commonageprojects.com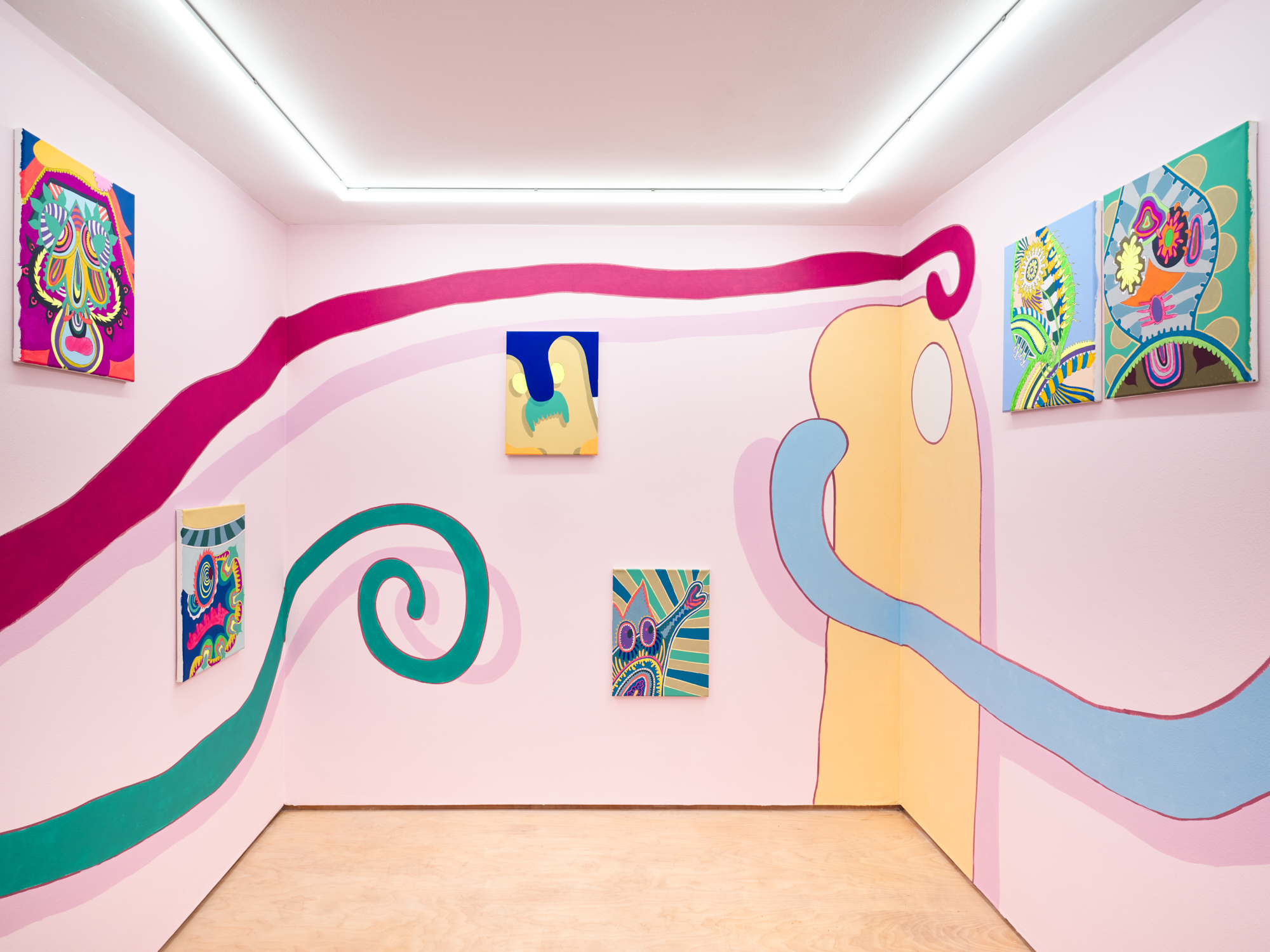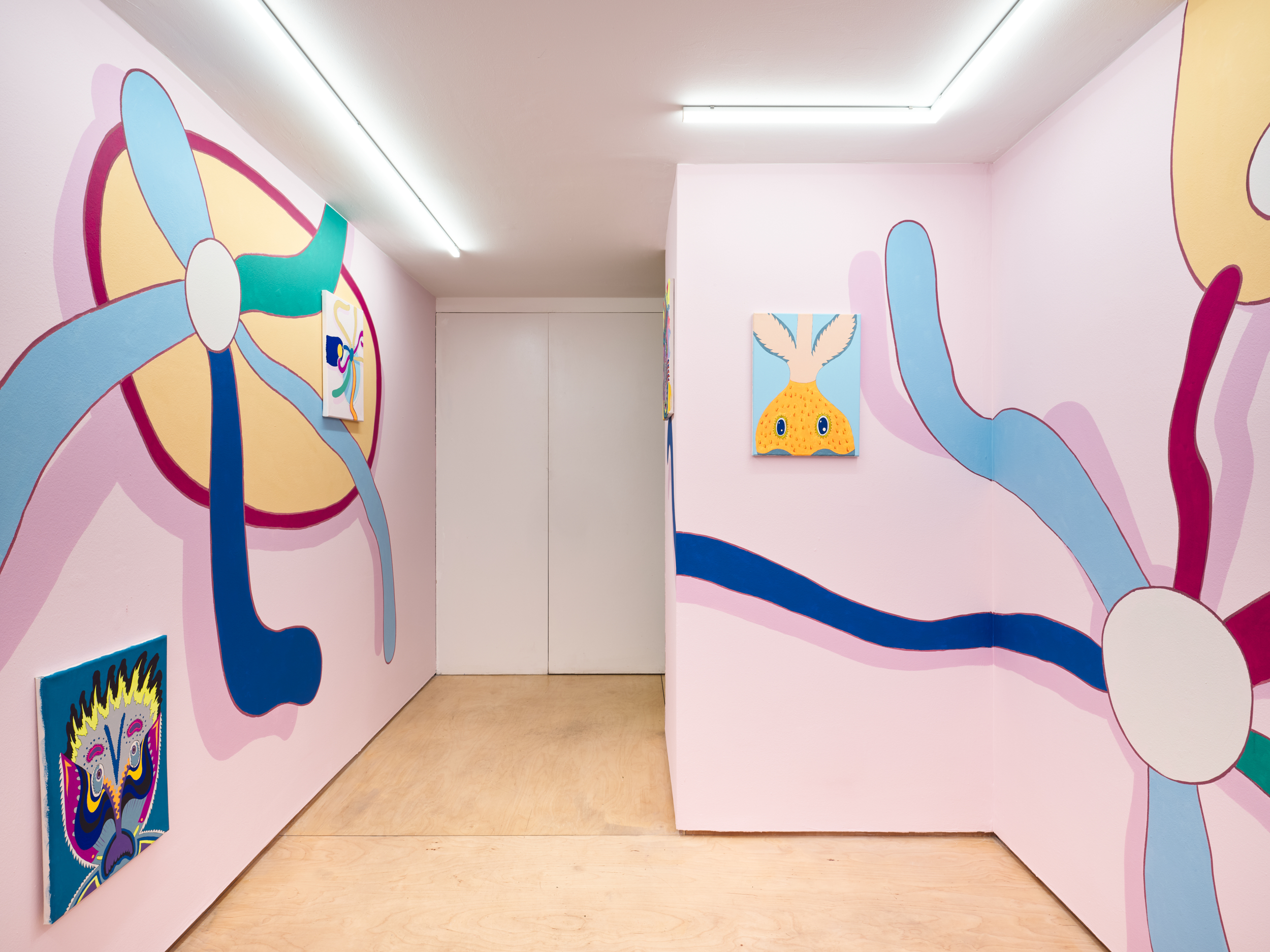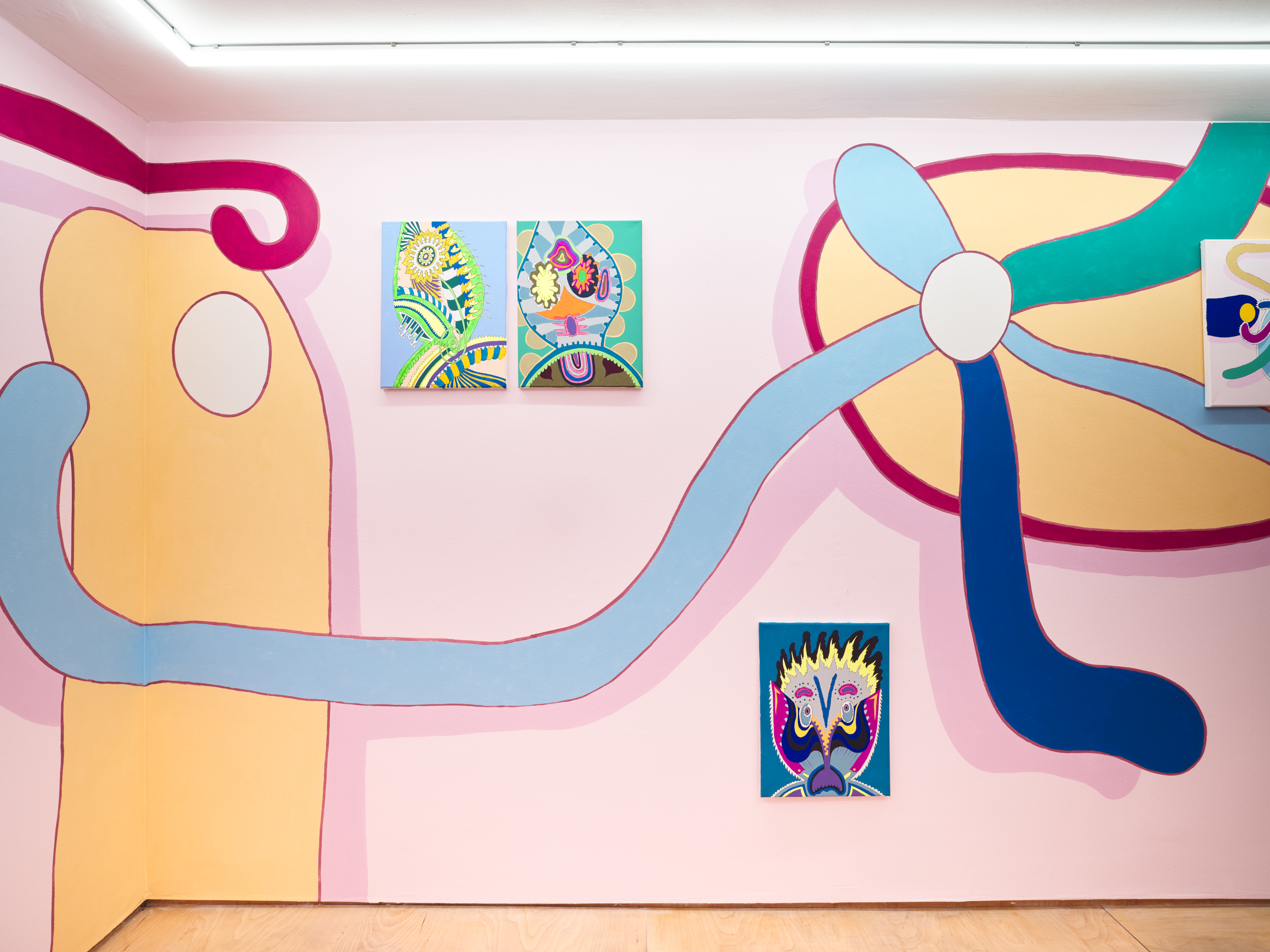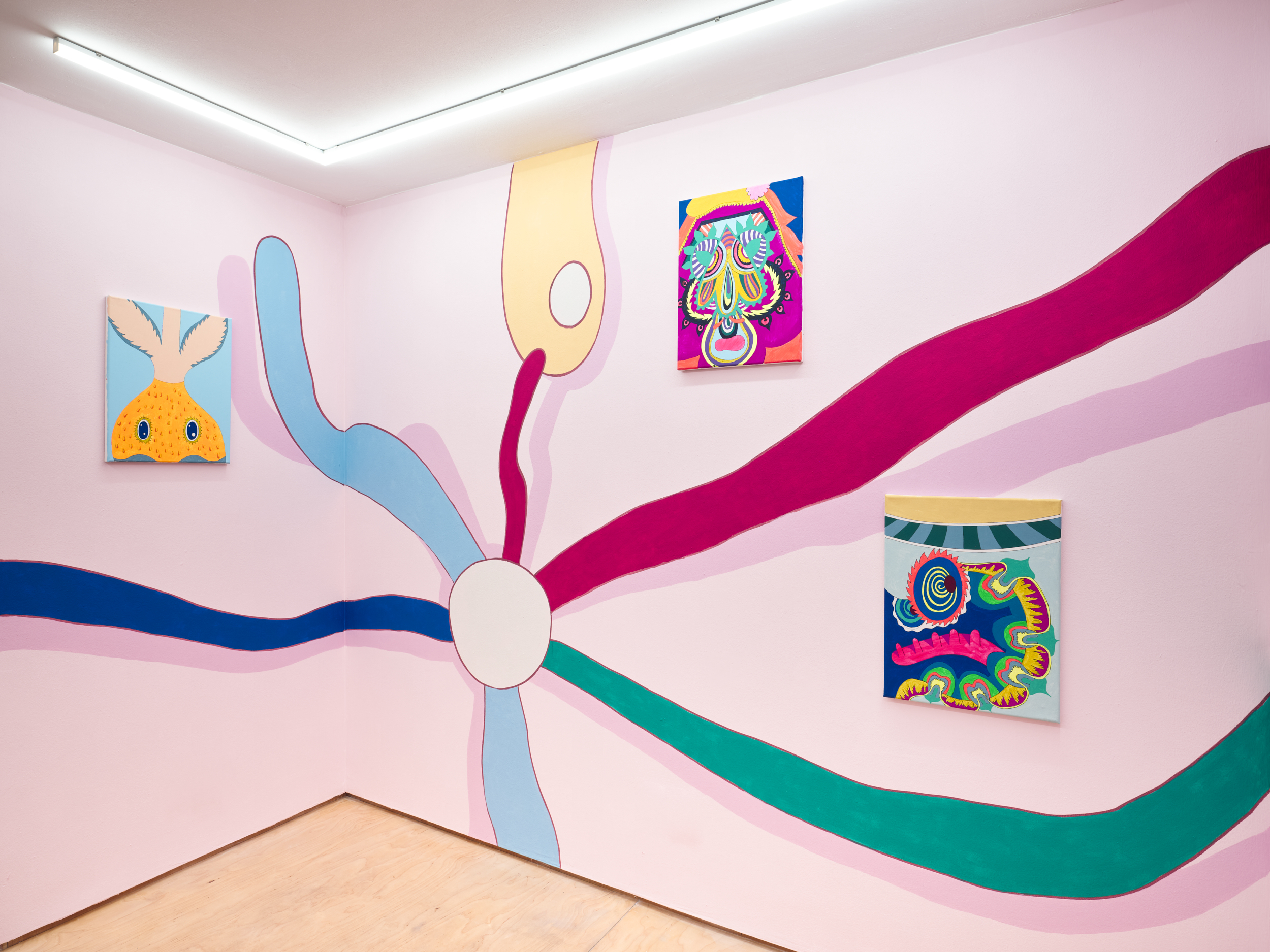 Dr. John Walter is an artist working across a diverse range of media. Recent exhibitions include: Jezreel's Tower, Estuary Festival, Exeter Phoenix and Hardwick Gallery (2021-22) Queer Algorithms, Gus Fisher Gallery, Auckland (2020) CAPSID, Southwark Park Galleries, London and HOME, Manchester (2018) Somewhere in Between, Wellcome Collection, London (2018) Coming Out: Sexuality Gender and Identity, Walker Art Gallery, Liverpool (2017) Alien Sex Club, Ambika P3, London and Homotopia Festival, Liverpool (2015). He won the 2016 Hayward Curatorial Open for Shonky: The Aesthetics of Awkwardness. The Arts Council Collection and The Walker Art Gallery, Liverpool have collected his work.  He is currently artist-in-residence in Krogan Lab at QBI, The University of California San Francisco.