Past
Hannah Lim
In The Margins
1. Apr - 15. May 2022
Opening: Fri 1st April 6-8.30pm
"Ornament is a force that unites and transforms conflicting worldly elements … discloses cycles and tends to be located in the margin between different kinds of things…" Kent Bloomer: Nature as Ornament
Responding to the intimate architecture of Commonage's basement project space, Hannah Lim invites us to uncover an installation that plays in the margins of both hidden and fantastical narratives, imbued with mythological and autobiographical symbols.
Lim reclaims and reimagines design elements associated with Orientalism and the complicated European aesthetic trend to assimilate South East Asian motifs, aesthetics and styling. She makes reference to these colonial connotations and her cultural heritage through a contemporary lens, a knowing palate and intricate craft. These works have monstrous, anthropomorphic and metaphorical qualities that are a hybrid of both the functional and ornamental.
For all enquires please email info@commonageprojects.com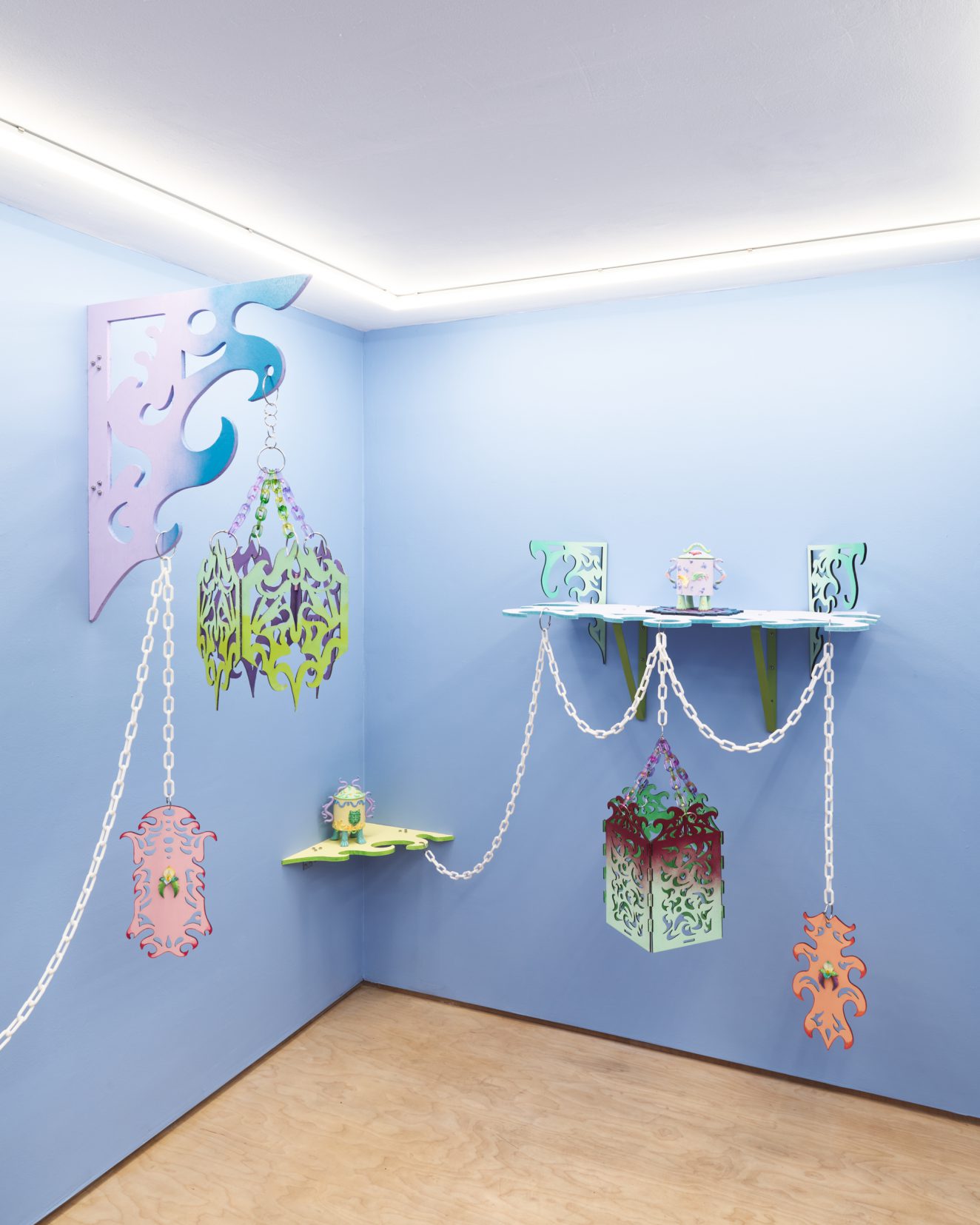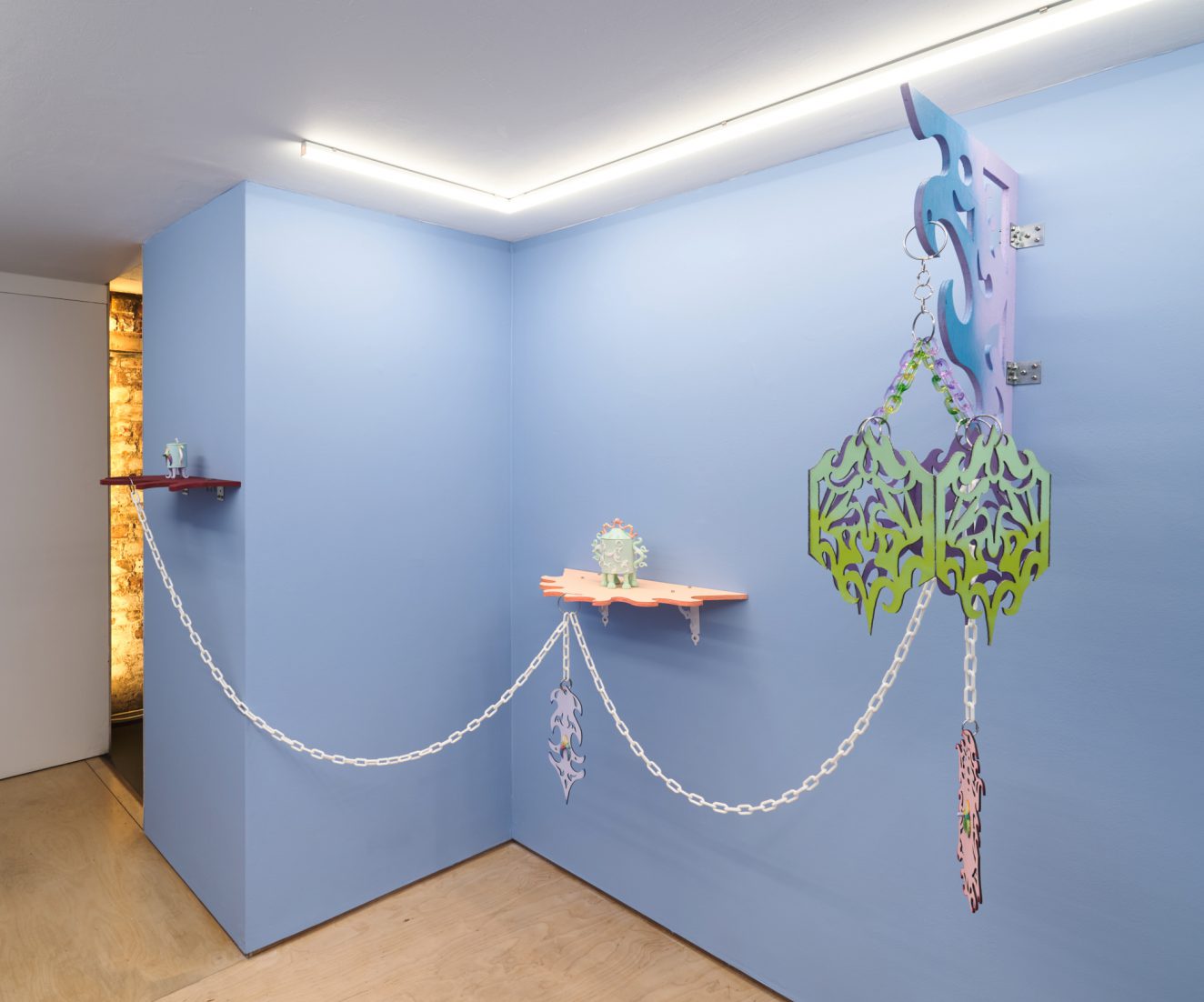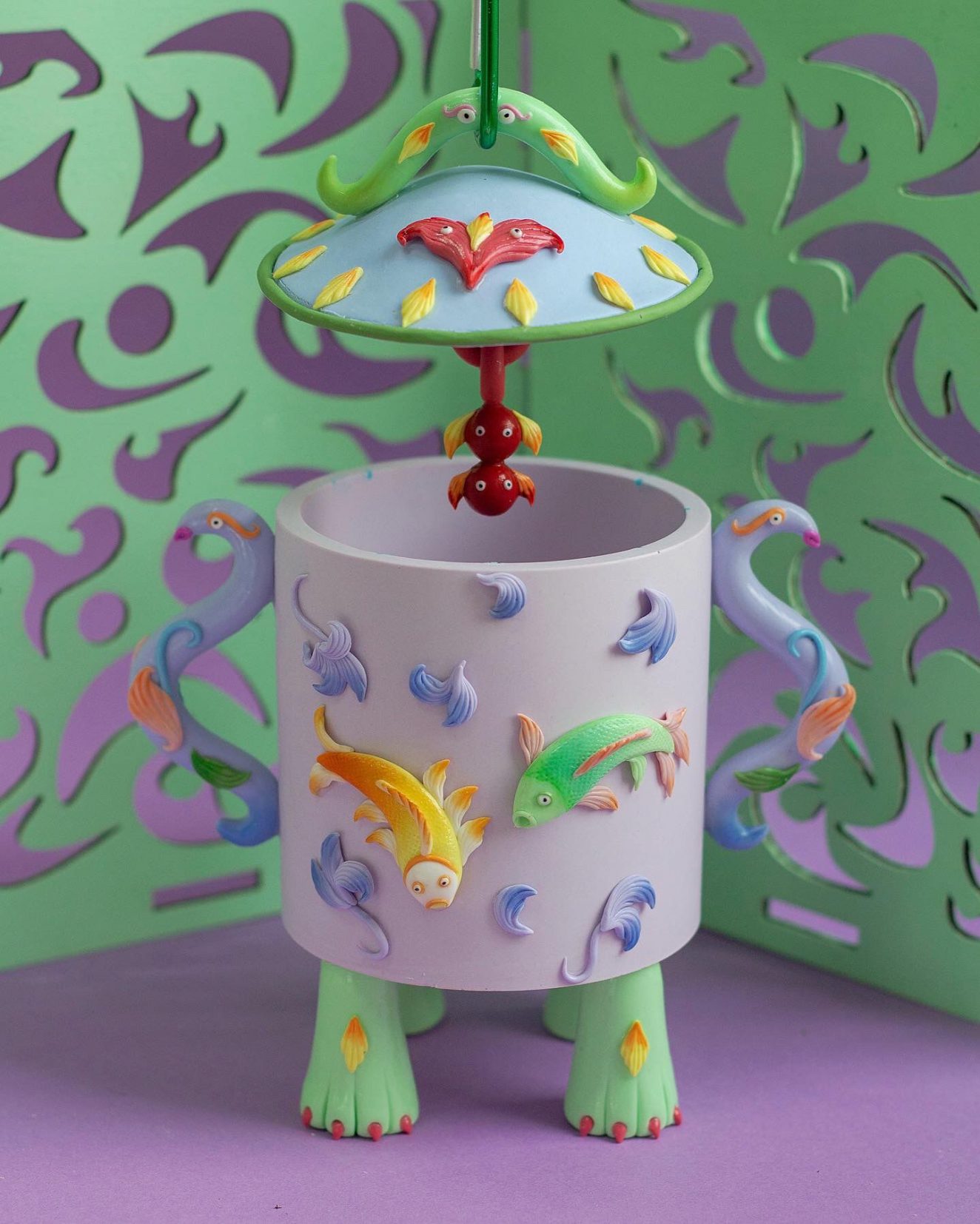 Hannah Lim (b.1998) is an artist based between London and Oxford, working primarily in sculpture. She is currently completing her MFA at the University of Oxford whilst working on a series of upcoming shows. She has recently exhibited with The Royal Scottish Academy, Bloomberg New Contemporaries and Changing Room Gallery for her solo show Inanimate Creatures. Hannah is currently working towards a series of duo shows, with artist Hugo Harris, at Christie's and HOME, as well as a forthcoming solo show in Edinburgh.