Past
Kate Fahey
blubbing
18.Sep - 13.Nov 2021
Opening: Sat 18.Sep, 5.00pm
Commonage is pleased to present Kate Fahey's solo exhibition blubbing. In the subterranean space, Fahey's installation explores the fluidity and underneath-ness of both membranes and sensations. The architecture mimics corporeality, becoming permeable: leaking, seeping, oozing, dripping, weeping…experiments in viscous physicality.
Biomorphic forms twist and coil, we are mirrored in their tendrilous movements. A knitted conduit, that both amplifies and muffles, slinks towards us, our bodies might bend to share an interaction. The coolness of a contorting pipe and the looping of digital technologies are softened and warmed with biology.
For all enquires please email info@commonageprojects.com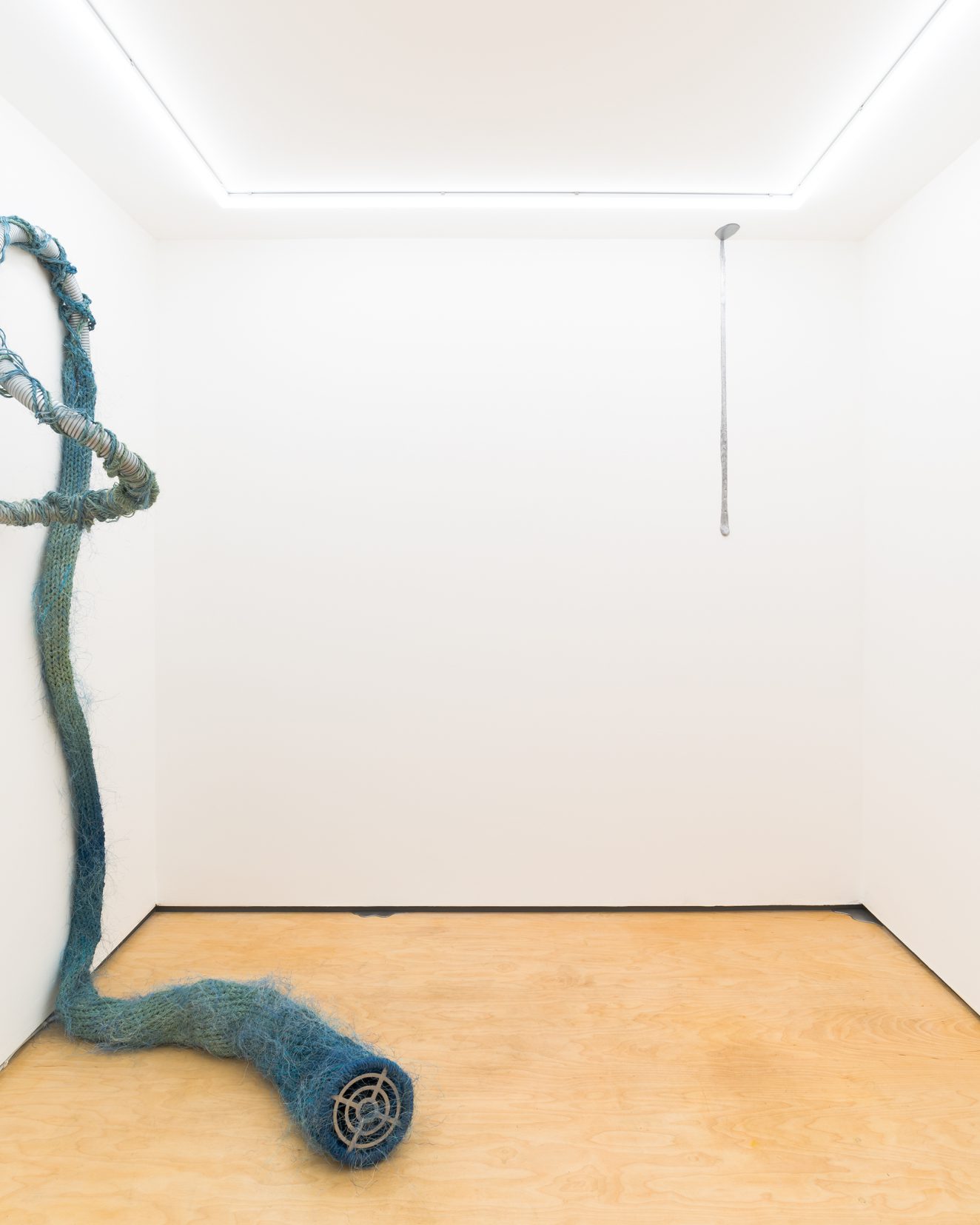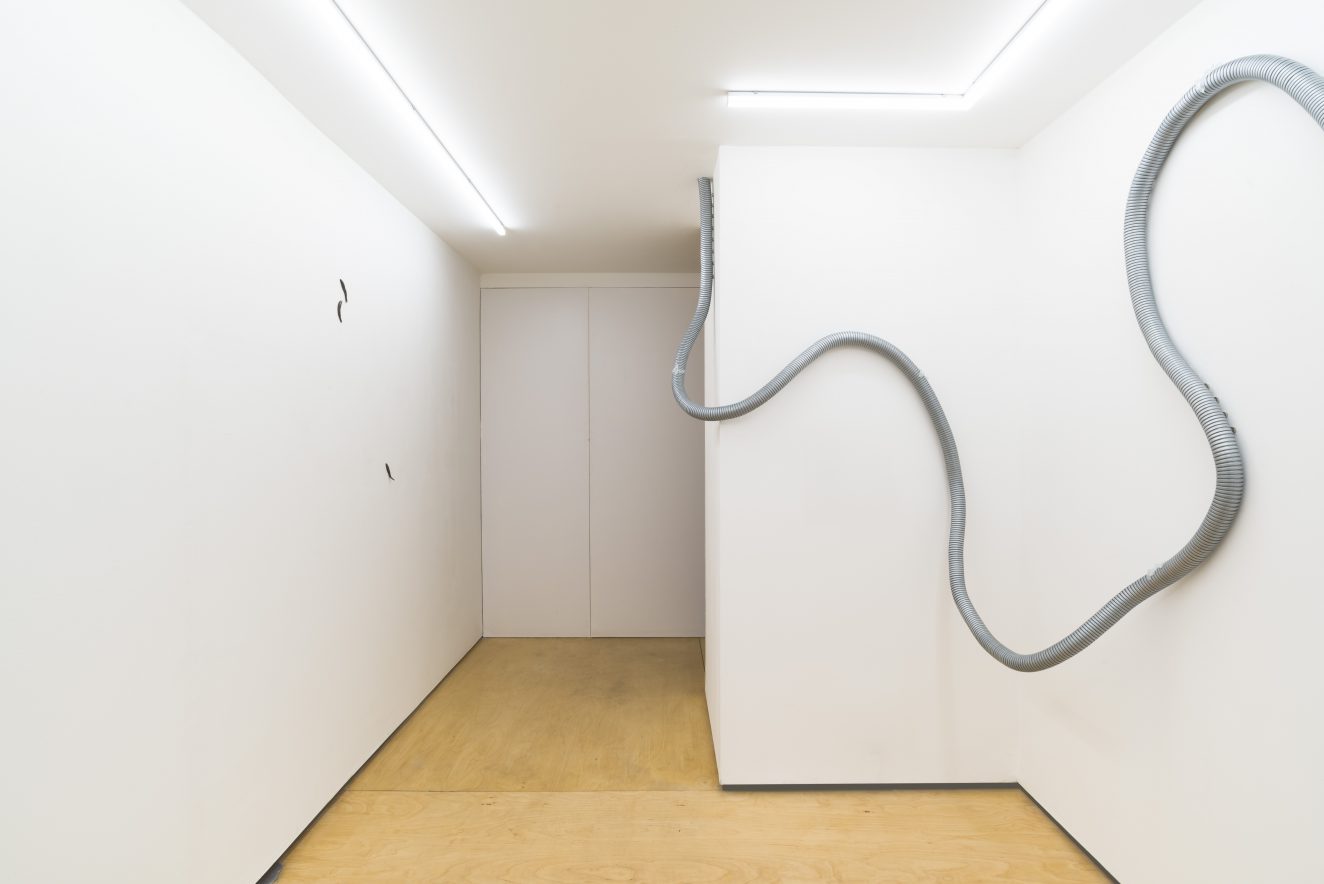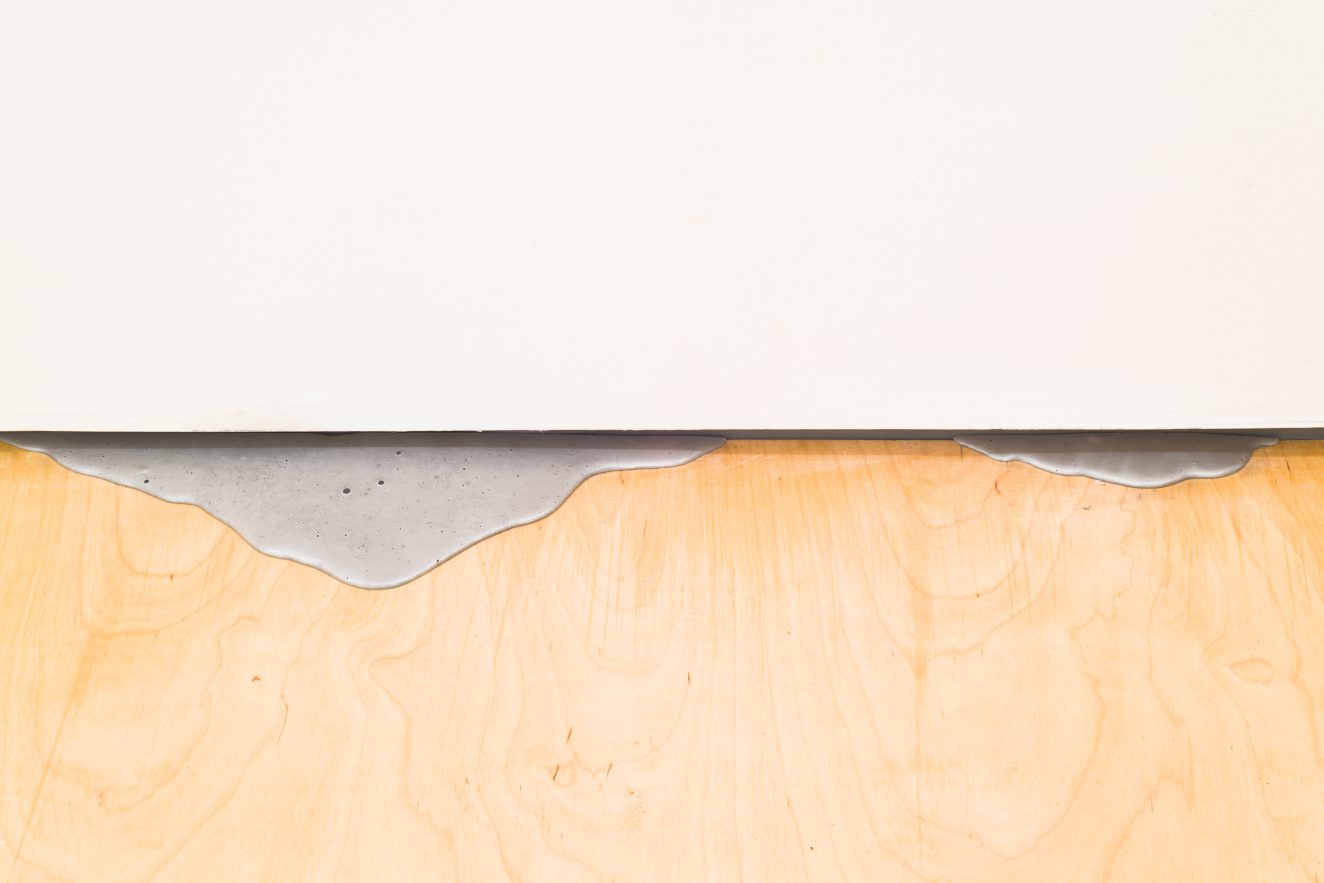 Kate Fahey is an artist working with print, sculpture, moving image and installation. She received an MA in Fine Art Print at the Royal College of Art, London in 2015 and in 2020 she completed a practice-based PhD at the University of the Arts London, supported by the Arts and Humanities Research Council. She is the current recipient of the New Contemporaries and SPACE studio bursary. Recent exhibitions include: Gut Feeling, Arti et Amiticiae, Amsterdam (2021); Woman in the Machine, Visual Carlow (2021); Scaffold, The Bomb Factory Art Foundation, London (2019); The Cloud Library, Holden Visual Arts Centre, Asheville, North Carolina (2018) and Fuzzy Logic, Leitrim Sculpture Centre (2018).