Upcoming
Adam Boyd
Protubs
24 Nov - 27 Jan 2024
Opening: Fri 24. Nov, 6-8.30pm
In China Miéville's speculative fiction, The City and The City (2009), two cities coexist in the exact same geographic location. Buildings and streets "crosshatch", shifting between existence in either place. The citizens of each city must learn to unsee indications of the other place that shares it's environment, so that they can remain in their current reality. The architecture, the inhabitants and any other visual and sensory aspects, including effects of light and shadow, are all subject to this filtering. Any signs that unexpectedly breach the border between the two realms are known as protuberances or "protubs".
For some time, Boyd's work has been preoccupied with fleeting, immaterial or ethereal phenomena. A fascination with the tropes of science-fiction has become an internal filter for his source imagery. Boyd sees the images of urban environments, refracted light or fragmented architectures in his work as indicators of a rupture in everyday existence, hinting towards the possibility of multiple realities. Using a combination of hand-based crafts and digital processes, these observations are materialised as textile patchworks and sculptural maquettes. Boyd's recent models reference scaled props designed to test dramatic effect-lighting in filmmaking.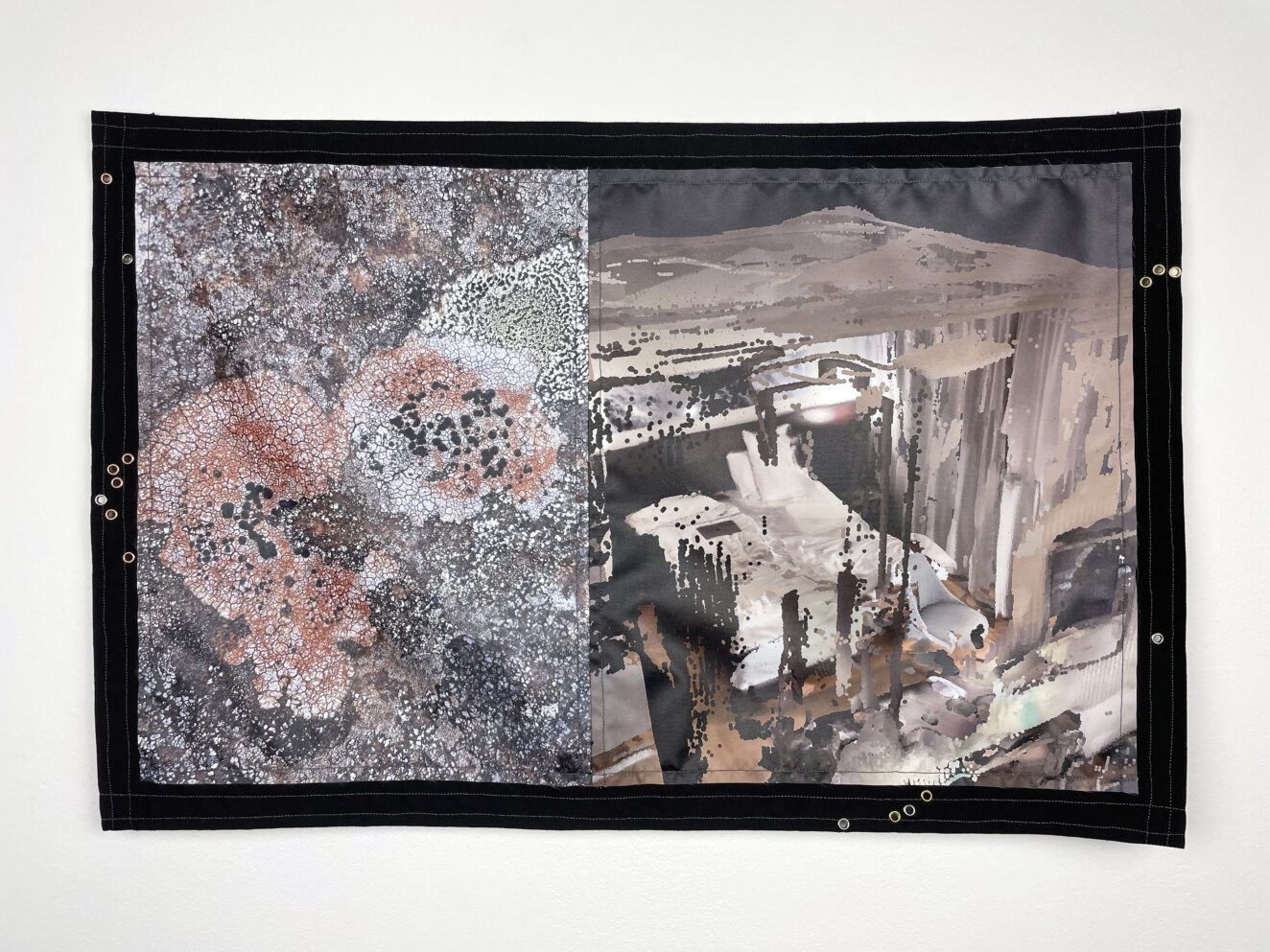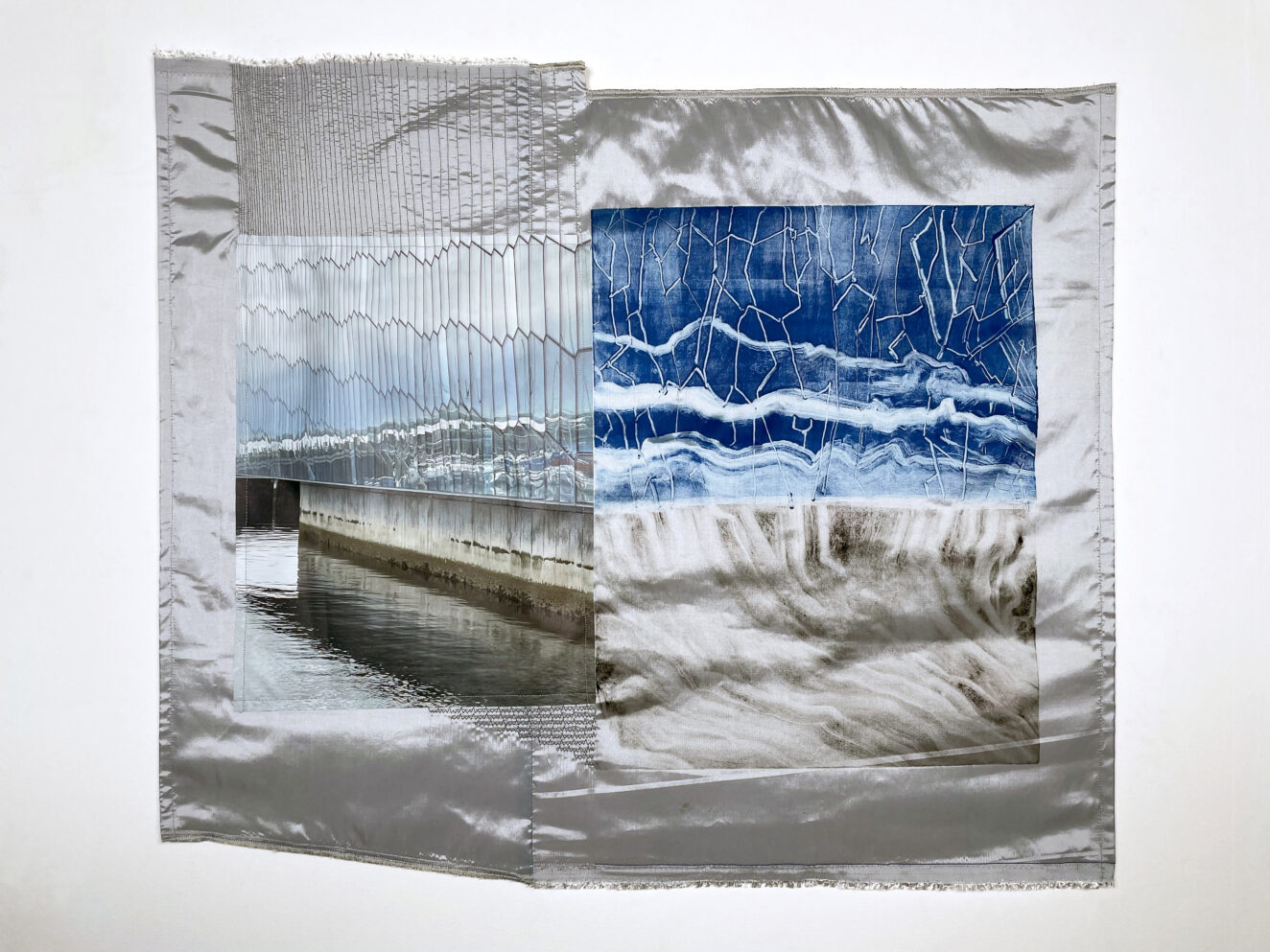 Adam Boyd (b. 1993, Newcastle-under-Lyme) lives and works in London, UK. Boyd has recently completed an MFA at The Slade School of Fine Art, London and holds a Bachelor's from Glasgow School of Art (2016). During his studies he was selected for the Euan Uglow Scholarship and the George & Cordelia Oliver Scholarship. Boyd has generated three solo exhibitions for venues in Glasgow, Solaristics (2018), Synthespians (2019), and most recently, Causal Thread (2022). In 2021, Strand Systems, Boyd's first solo showing outside of the UK, opened in Hafnarfjordur, Iceland. The show represented the culmination of Boyd's month-long residency at SÍM, Reykjavík in August 2021. Synchronisations, Boyd's first solo exhibition in London, opened in September 2023. Individual works have been exhibited in several group exhibitions in the UK and abroad (Seoul, Tokyo, Hokkaido, New York, Reykjavik). Adam was selected for Bloomberg New Contemporaries 2022.